T-code (OBC4)
Path: Financial Accounting---.Financial Accounting Global Setting-->Documents-->Line Items-->Controls-->Maintain Field Status Variants
In this activity you can define and edit field status variants and groups. You group several field status groups together in one field status variant. You assign the field status variants to a company code.
You must define a field status group in the company code-specific area of each G/L account. The field status group determines which fields are ready for input, which are required entry fields, and which are hidden during document entry. Bear in mind that additional account assignments (i.e. cost centers or orders) are only possible if data can be entered in the corresponding fields.
Field status variant 0001 is entered for company code 0001 in the standard SAP software. Field status groups are already defined for this variant.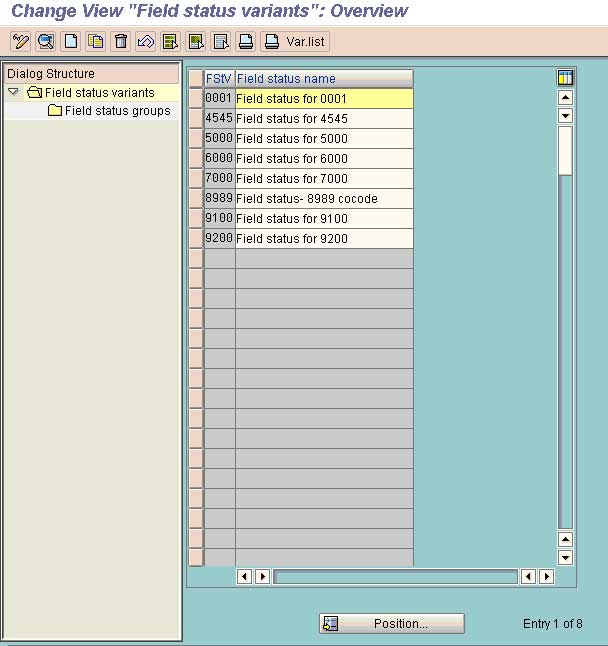 Task: Copy or Create New
To Copy: Select the variant to be copied and choose the option copy from the task bar. While copying change the name of the variant to be used for a company specific.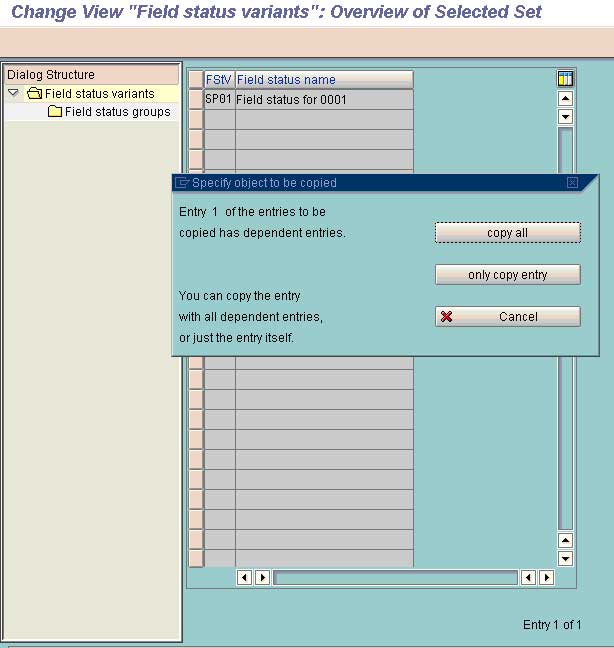 Task: Choose the option copy all if copying from the existing field status variants.