In this SAP FICO tutorial, the SAP users will learn about the what is term of payment in the SAP system and the step-by-step procedure to define the term of payment in SAP with proper screenshots.
What is Terms of Payment?
SAP Term of Payment is used to establish the conditions between business partner and organization for clear the payment of invoices. The payment terms are the conditions that defines the invoice payment due date as per baseline date and the cash discount percentage offered as advance.
How to Define Term of Payment in SAP?
Please follow the steps below to define the term of payment on SAP:
Enter the t-code OBB8 in the SAP Command Field and execute it.
OR on the SAP Easy Access screen navigate to the following path:

SPRO >IMG (Implementation Guide for R/3 Customizing) > Financial Accounting (New) > Accounts Receivable & Accounts Payable > Business Transactions > Master Data > Maintain Terms of Payment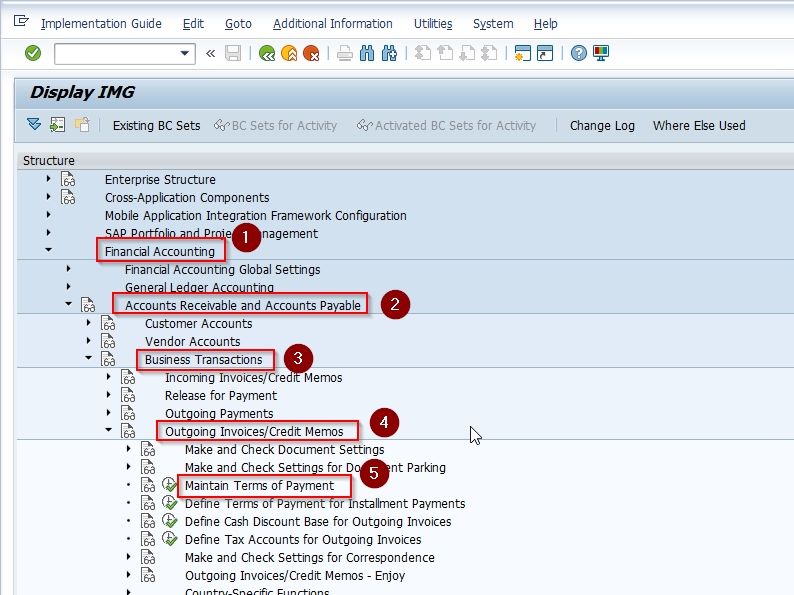 Now on the Change View "Term of Payment": Overview screen you will see the list of previously defined Terms of Payment on your SAP system.
Next, click the New Entries button to define a new term of payment in your SAP system.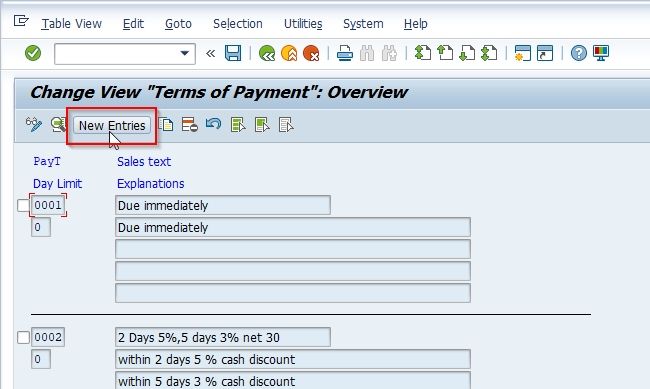 Now on the next screen enter the following details as shown in the image below.
Payment Terms : Specify a unique code that identifies as terms of payment in SAP
Sales Text : Enter description name of payment terms.
Account Type : Next select the account type that the payment term is applicable for. If the payment term is for vendor choose vendor option or choose the customer option if the account is customer. You can also select both account type if the payment terms for both customer and vendor accounts.
Default for baseline data : Select the baseline date based on the your requirements
Payment Terms : Enter the details of percentage and number of days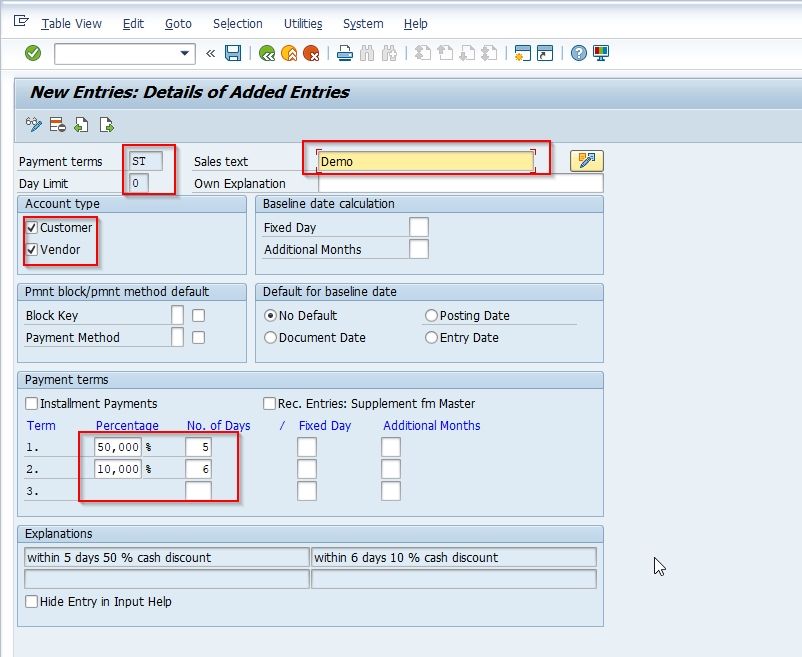 Once all the details are entered then click on the Save button to save the configuration for the new payment term.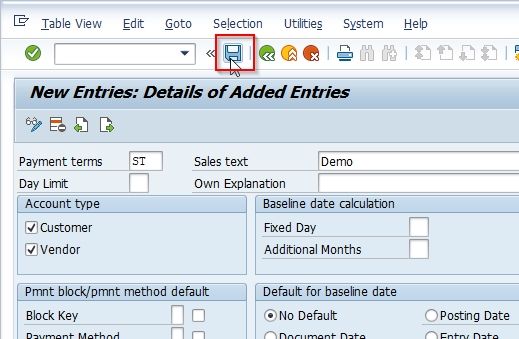 Next, select your Customization Request id and press Enter to proceed.

Now a message Data was saved will be displayed on your screen indicating all the details have been saved successfully into the system.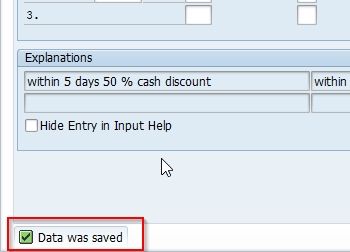 You have successfully defined the new Payment Terms ST in their SAP system.