The SAP tutorials will guide you through a short five-step process to create/define a functional area in SAP FI with proper screenshots. This tutorial is based on real-time business scenarios.
But before that let's first understand what exactly is functional area in SAP.
What is the Functional Area in SAP FI?
The Functional area in SAP refers to an organizational unit that classify the operating expenses of any firm. The expenses are classified methodically in accordance with the administrative functions, the sales and distribution, promotions and marketing, production processes, and research & development.
Uses of Functional Area
Functional area in SAP creates a P&L A/C in the Financial Accounting system using the cost of sales accounting.
The SAP functional areas analyzes the Cost of Sales Accounting. An organization can report the results due under the cost-of-sales accounting approach in accordance with the functional area.
The processes of Functional areas apply to the fields of manufacturing, sales, product distribution, administration, and the R&D process of an organization. Every transaction of the organization gets automatically recorded under a functional area and is further used in reporting to classify the expenses.
The SAP functional area can organize the business methods for sales accounting costs. Functional areas are created on the basis of company requirements and function.
Examples of Functional Area
Here are some common examples of Functional Area:
Administration & Management
Manufacturing
Production
Finance
Marketing/Sales
Sales and Distribution
Research and Development
How to Define/Create a Functional Area in SAP?
Here is the step by step guide for creating a functional area in SAP:
Step 1) Enter the t-code OKBD in the SAP command field and then press Enter.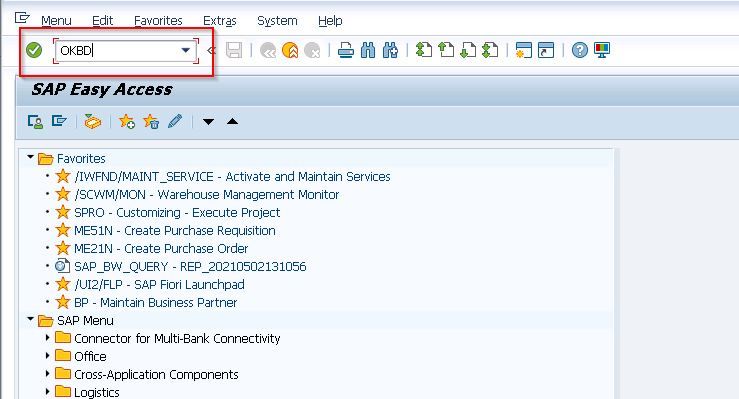 OR
Navigate to SAP menu path:

SPRO > SAP Reference IMG > Enterprise Structure > Definition > Financial Accounting (FI) > Define Functional Area
Step 2) Next on the "Change View Functional areas" window, click on the New Entries button.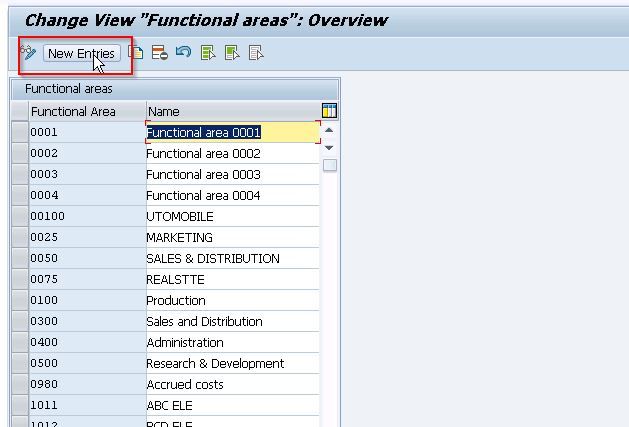 Step 3) In the next screen, Enter any four characters or digits functional area code and then add the name of your Functional Area.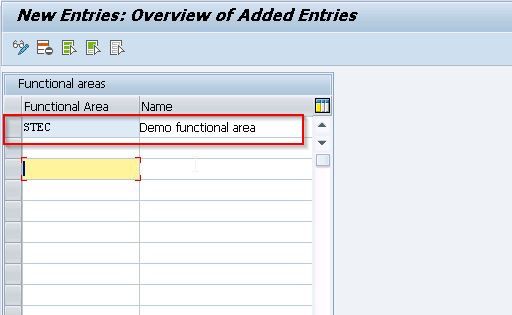 Step 4) After that, click the Save icon or press CTRL+S.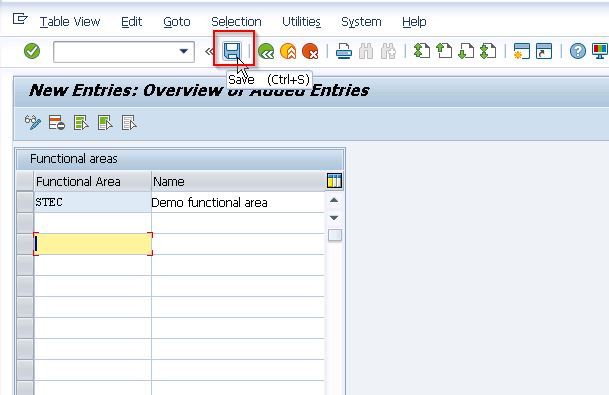 Step 5) Now enter your Request key in the Customizing Request popup and click the Green Tick icon.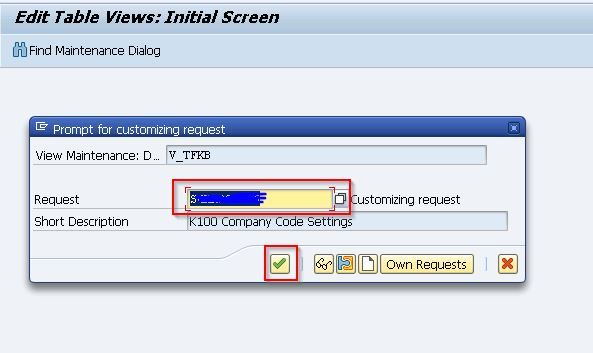 We have successfully created a new functional area, STEC in our SAP system.