In this SAP FICO tutorial, you will learn the step-by-step procedure to create a billing document for your business in the SAP system using t-code VF01 with proper screenshots
What is a Billing Document?
A billing document in SAP refers to the sales invoice, or what a vendor sends to their customer as his company's bill or charges. SAP t-code VF01 is used to create the Billing document in the SAP system, a SAP user can generate the Billing document using a Delivery or Sales order.
IMG Path To Create Billing Document

SAP Menu > Logistics > Sales and Distribution > Billing > Billing Document > VF01 Create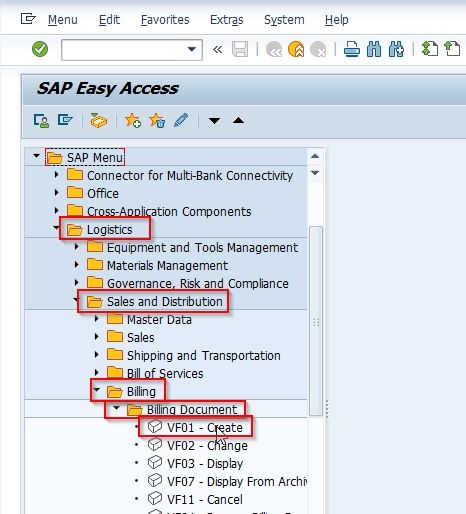 How to Create Billing Document Via T-code VF01?
Please follow the steps below to create a billing document:
Enter t-code VF01 in the SAP command field and press Enter to execute it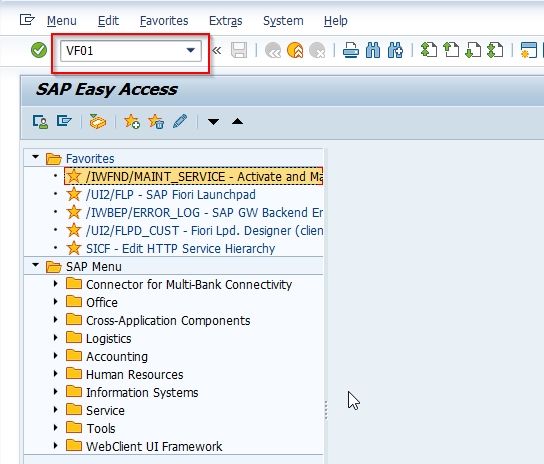 Or follow this IMG path as shown in the image below: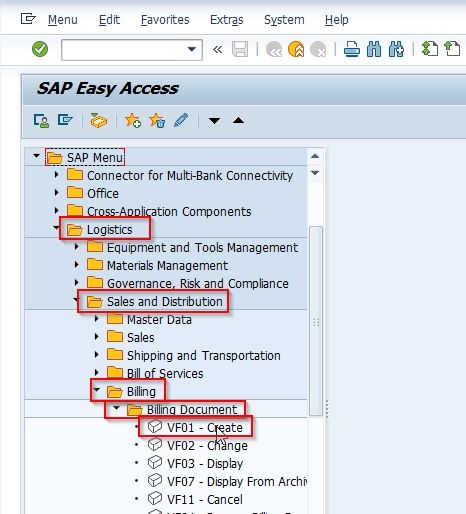 Next on Create Billing Document screen select the Billing Type and Billing Date
Next, enter the Document number as shown in the image below: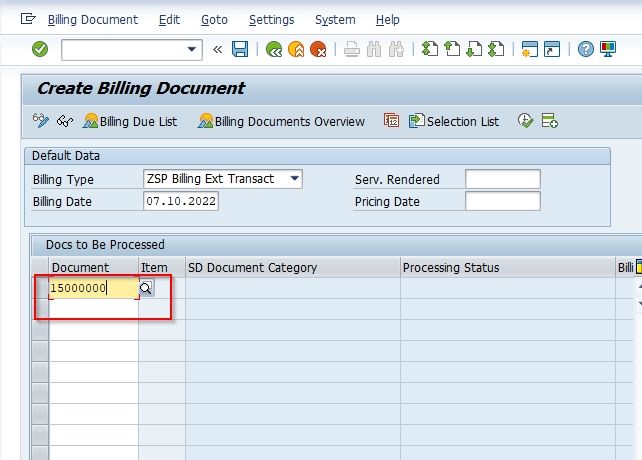 Once all the details are entered click on the Save button to create a billing document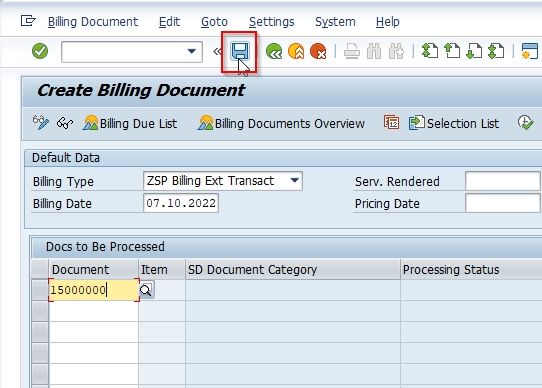 A message Billing Document is Generated will be shown on the bottom of your screen.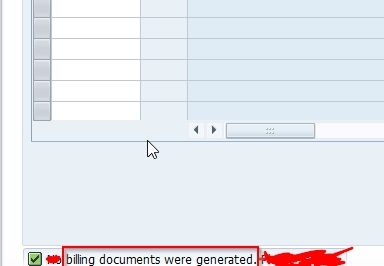 You can also display, edit, and cancel a billing document via these t-codes
VF02 - Change
VF03 - Display
VF07 - Display From Archive
VF11 - Cancel