Please follow Business Place Screen Regeneration Steps below:
Change view J_1BBRANCV
First execute T-code SE11.
And then select the View radio button
Now enter the name as J_1BBRANCV and then choose the Change button
Now please update the table maintenance for this view by selecting the menu path: Utilities -> Table maintenance generator in the change mode.
Note: Please ensure that the details screen number must be 121 if there is a different screen number do not proceed.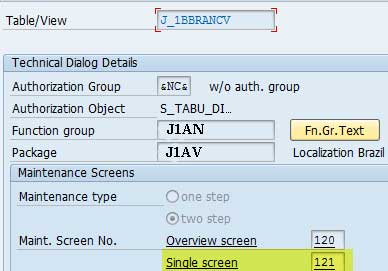 Now select the New field/Sec.table, Normal field checkboxes and Press Enter.
Save and activate
And then choose Utitlities -> Table Maintenance Generator.
Now double click on the screen number in the Single Screen field (containing value 121) and click on the button.
Please ensure that the screen groupings remain untouched by retrieving the last active version of the screen 121.
Now add the box (named IN) and the GSTIN field (within the box) manually for screen 121.