SAP Assures Customized Solutions for Enabling Indian Companies' Smooth Moves in GST
An important subsidiary of SAP SE, also known as SAP India, has now reaffirmed its assurance to partners and customers in relation to the reforms linked with Goods and Service Tax (GST) in the nation. To this end, SAP(Systems Applications and Products) will be offering a wide range of special localized solutions that have the functionalities of the Indian tax system carefully integrated within the standard business processes - for helping companies transit smoothly to GST.
SAP has laid out its strategy to address the GST legislation and has showcased solutions which promise to equip Indian companies to offer greater level of transparency and enjoy effective management practices for supporting the requirements linked with their tax compliance issues.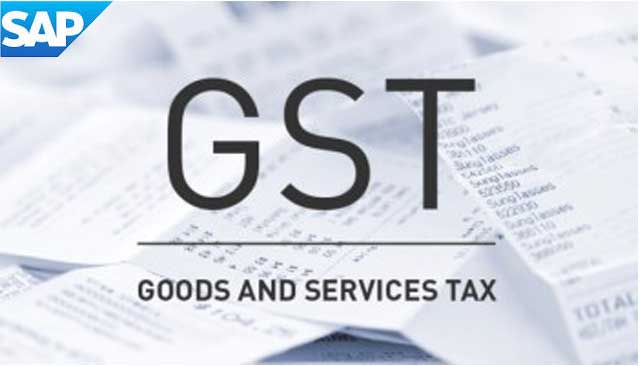 With SAP bringing about a paradigm shift in the corporate landscape, GST is now evolving rapidly with all proposed amendments in place. With the passage of time, it is expected to impact the areas of Tax Computation, Tax Incidence, Tax Structure, Reporting and Utilization, thereby leading to an overhaul of the various facets of the existing tax system. As far as the localization wing of SAP SE, Globalization Services (GS) is concerned; it has now initiated a strong working model with its customers. GS has formulated individual workgroups, wherein each one focuses on different GST scenarios (which includes legal aspects) in relation to diverse industry verticals, so as to ensure a smoother transition to GST.
Read here Indian Tax Procedure Migration from TAXINJ to TAXINN.
These localized and result oriented SAP GST solutions are specifically designed to offer companies with transformational opportunities via:
The provision of standard services and infrastructure including file and document management as per the guidelines of the State and Central Government.
The building of convenient and efficient interfaces with tax administrators as well as tax payers by leveraging the global experiences of SAP.
The facilitation, implementation and setting of standards for offering basic GST solutions for all organizations.
Enabling and enriching of the Indian SAP ecosystem for effective management of the transition.
SAP, as a technology pioneer, is enacting a significant role in the enablement and transition to the newly introduced taxation regime. With these SAP solutions in place, Indian enterprises will now be able to embrace GST reforms with minimum disruptions to business operations.