Sony an electronics company communicates with suppliers for the TV Cabinets/ Circuit boards, Picture tubes, assembling & packing.
Vendors instead of communicating in hand documents they are advised to communicate in soft documents. SAP also sends soft documents as well.
i.e. the communication is performed electronically.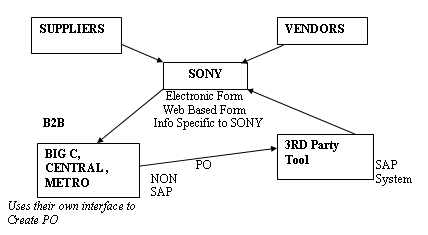 BTC Jobs performs the following:
1. Run long running reports for an End User
2. Runs payroll for the employees
3. Client copy for the technical consultants
4. R/3 BIW Replication
5. Communication with NON SAP Systems to fetch the data
6. Dunning report for Finance team
7. Weekly, Monthly and Annual Reports
8. Runs standard jobs for House Keeping
9. To run Database jobs using external commands DB13 (SM49 provides commands)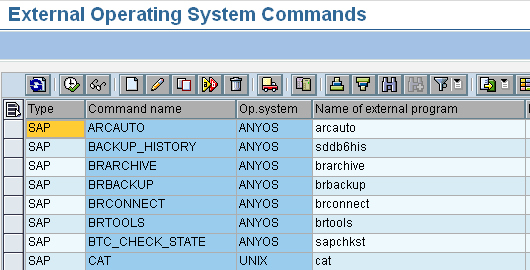 NOTE: In table TSTC, we can get a list of all existing Tcodes and which programs are called by those transactions.
From SE11 - Provide the table name TSTC and execute providing the T-Code to find the Program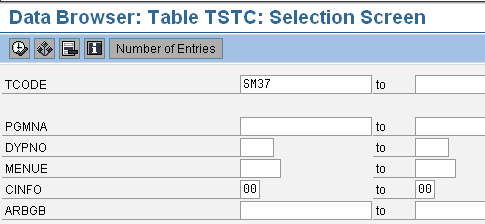 No bother of "Schedule/ Released" Will not in our scope
We need to take care about the Status
Ready for longer time
Active for the longer time.
BTC logs are deleted by scheduling RSBTCDEL which deletes the log files from TBTC* based on the time interval in the Variant SA38.