Introduction to SAP R/3 Basis
Understanding Basis
Basis is like an operating system for R/3. it sits between the ABAP/4 code and the computer's operating system.
SAP likes to call it middleware because it sits in the middle, between ABAP/4 and the oprating system.
Basis sitting between ABAP/4 and the operating system. ABAP/4 cannot run directly on an operating system. It requires a set of programs (collectively called Basis) to load, interpret, and buffer its input and output.
Without Basis, ABAP/4 programs cannot run. When the operator starts up R/3, you can think of him as starting up Basis. Basis is a collection of R/3 system programs that present you with an interface. Using this interface the user can start ABAP/4 programs.
Basis makes ABAP/4 programs portable.
What is ABAP?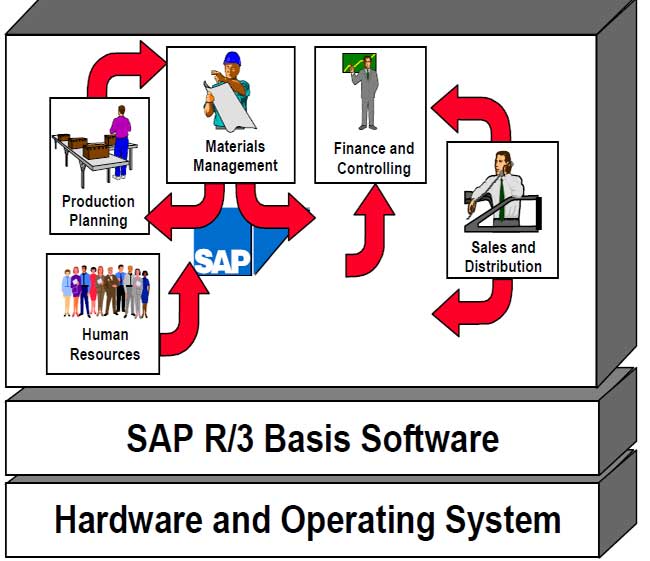 Download attached file:
You must be Loged in to download file