The game for global sporting leaders, including Germany at Euro 2016 and Aspire Academy in Qatar has been changed with the advent of real time technology. To develop two new prototype technologies, SAP ( Systems, Applications, Products in Data Processing) continues their partnership with the German National Football Team (DFP) for the 2016 European Championship. In 2014, these new innovations build off the success when Germany secured their fourth World Cup with the help of SAP technologies.
The region's first youth athlete academy to sign with a global technology company in the Middle East is Qatar's Aspire Academy. To enhance youth development and national team competitiveness Aspire Academy coaches, sports scientists, and athletes access real-time data with the help of SAP technology.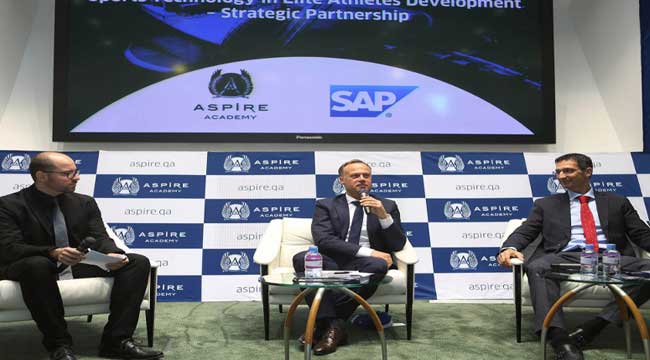 To analyze penalty kicks on SAP Sports One, the coaches and goalkeepers get crucial data from a new penalty insights function. Players who are most likely to take penalty kicks, the goal area they usually aim at and specific shot characteristics such as the player's run are searched by the Users.
The video clips provided by a professional football analysis company, InStat regarding past penalty clips can be pulled. Through the SAP HANA Cloud Platform, the historical reference data is processed in real-time and into SAP Sports One it is integrated. SAP Sports One is first sports-specific cloud solution by SAP.
By providing data insights on opposing teams, SAP Challenger Insights helps the DFB to prepare for each of their European Championship matches. Offensive tendencies, defensive tendencies, and formations are some of the data included. The insights to life are brought by the video replays which enhance data.
The opposing team's tactical characteristics are reviewed and a match plan is created by a team's match analyst. By looking at iPads prior to a match or during halftime, the match plan can be checked by the players. With opponent tendencies and reference past video replays they can familiarize themselves too. The lineup or formations if changed by an opposing team, the users can also manually alter their on-field strategy. To inform players ahead of or during a match a more dynamic, real-time, and all-encompassing platform is provided by SAP Challenger Insights.